"90% of parenting is thinking about when you can lie down again."

~ Moms Everywhere
Piggyback ride, Mom?
As my son gets older, there may come a day when we'll have the conversation about how I carried him for the last time. 😥
The idea of putting your child down and never picking them up again makes me sad. In fact, I find it unacceptable. So, I vow to give my boy, no matter how big he gets, a piggyback ride at least once a year for as long as I'm physically able. 💪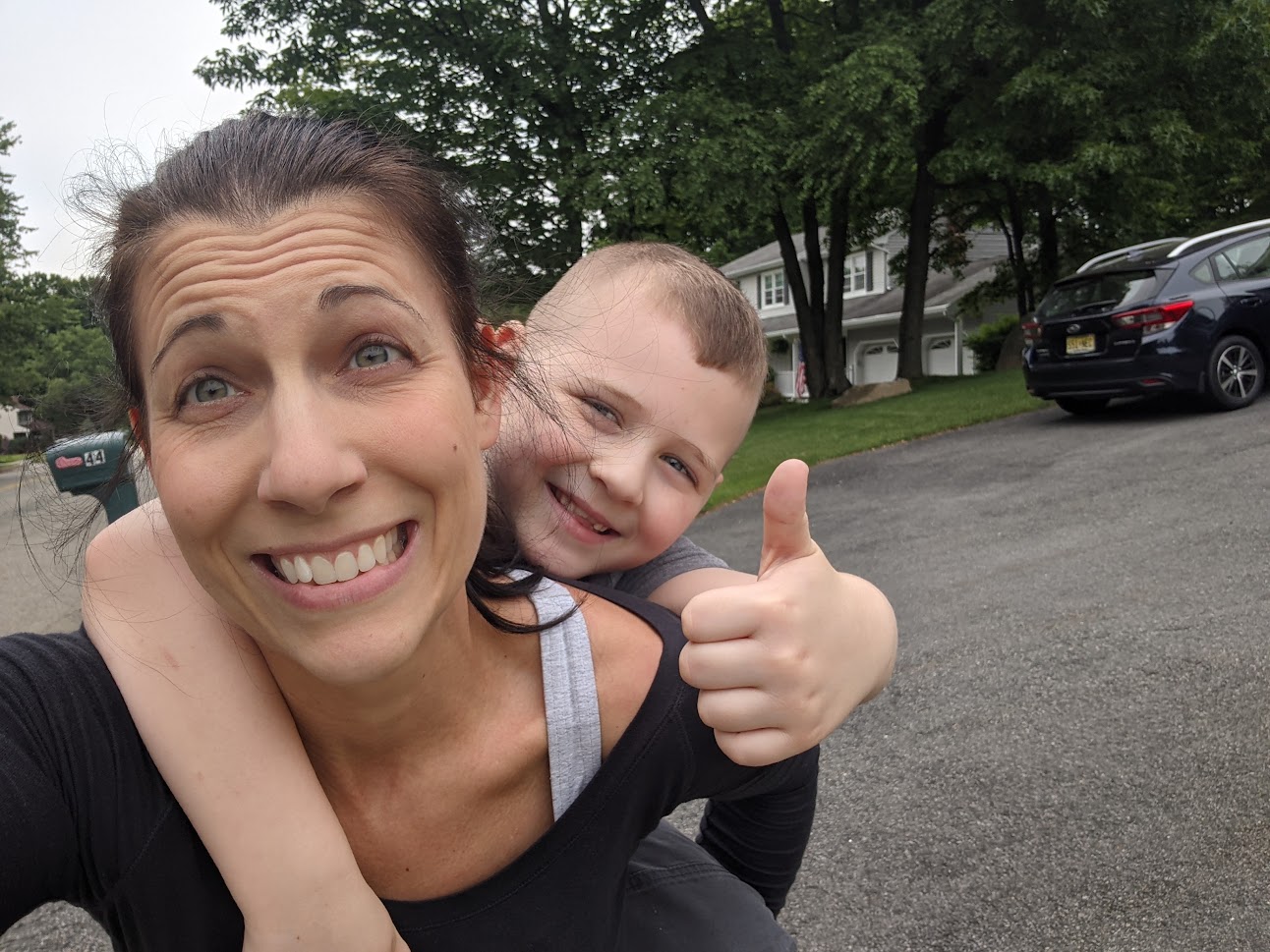 Why is this a big deal? Logan's been in the 80th percentile for height & weight since he was little. Doctors anticipate he'll be 6 ft. tall, and he's definitely a solid kid. Our favorite song to sing to him is "Brick House." 🎵 Me, on the other hand? I'm 5' ½" on a good day and occasionally still wear kids' clothing.
So how am I going to manage picking this guy up into my 50's, 60's and beyond? 👵
Here's my plan:
1. Eat to live, don't live to eat 🍎
Keep the processed food to a minimum.
2. Work out for fun 🏄‍♀️
... with Logan when he's not too embarrassed by his old mom.
3. Steer clear of the no-no's 🚭
Drugs, smoking, and excessive drinking.
4. Get quality sleep 😴
Even if it means turning off Netflix before I watch an entire series in one day.
If you'd like to continue "carrying" your children (or any loved ones!), don't be shy and reach out for a helping hand to make the above habits, plus a few more, a bit easier. 🤗
Heavy lifting not your style? Maybe you've got something else in mind, like rollerblading hand-in-hand with your honey bear long after you both turn gray. Or perhaps you intend to skydive on your 90th. 🪂 Let's make sure you're ready to stick that landing, because I'd love to hear all about it one day. 😃
In the meantime, enjoy every precious moment and Stay Safe,
Coach Amanda
---